Scholarships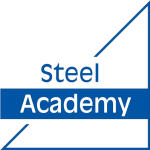 Scholarships
A VDEh membership is particularly worthwhile for students. They can obtain student loans, subsidies for internships abroad and contacts to member companies or to the network of personal members.
Anyone who has decided to study with a focus on steel production and processing and who also wants to work in a steel company later on can apply for the VDEh study support programme. Engineering or natural science courses with a focus on iron and steel production, metallurgy and steel process engineering are suitable for this purpose.
Promotion of young scientists since 1970
The Steel Institute VDEh has been supporting young scientists since 1970, so far more than 1000 students have taken advantage of the study support.
The study support consists of
Interest-free student loans, which are paid out in monthly amounts
Travel allowances for traineeships in foreign steel companies
Nomination of contact persons in steel companies at home and abroad for internships, student research projects and theses
Reduced prices for specialist literature and magazines published by the Stahleisen publishing house and a free subscription to the magazine stahl+eisen
Access to the network of "steel engineers", which connects the entire industry at national and international levels