The Stahl-Eisen-Blätter of the Steel Institute VDEh include the Stahl-Eisen-Prüfblätter (SEP), -Werkstoffblätter (SEW), -Lieferbedingungen (SEL) and -Einsatzlisten (SEE) as well as -Betriebsblätter (SEB). These are technical guidelines which are created in the course of joint work in technical-scientific specialist groups (working committees) and published in German and, for some years now, also in English.
The basic objectives of the Stahl-Eisen-Blätter are:
Description of the latest technologies to ensure the quality of processes and products
Description of the property profiles of steels for which standardisation is not yet possible
Standardisation of the test conditions and description of material properties of different eel groups
Documentation of the available expert knowledge
Consideration of the specific requirements of the steel industry
Consensus-building by the experts
Accelerating of the implementation of new knowledge into application
Preliminary work for DIN, CEN and/or ISO standards
Every expert and every company or research institution which is interested in these Stahl-Eisen- Blätter has the unrestricted opportunity to contribute in the work. It is requested that the Stahlinstitut VDEh be informed immediately if any inaccuracies or the possibility of incorrect interpretation become apparent in the application of the sheets, so that any deficiencies can be rectified.
Stahl-Eisen-Prüfblätter (SEP)
SEP contain guidelines and information on the proper implementation of tests to determine certain material properties and characteristic values of steels. The purpose of the SEP is to standardise the test conditions in pre-standardisation in such a way that the test results are comparable when used properly. SEP are often incorporated into customer specifications and contribute significantly to reducing the testing effort for steel producers and -users. Customers in the steel industry require such characteristic values, e. g. for the construction or technical security of components (lightweight construction, resource conservation).
Stahl-Eisen-Werkstoffblätter (SEW) und -Lieferbedingungen (SEL)
SEW and SEL serve to standardise the functional characteristics of steels in pre-standardisation. Both the knowledge of steel producers and steel users are taken into account regarding the application. The purpose of SEW and SEL is to describe the property profiles of steels for which standardisation has not yet taken place, but which are important for steel producers, -processors and -users. This description is intended to enable a targeted use of the steels and at the same time to gather knowledge about their production, delivery and application and their product forms.
Stahl-Eisen-Einsatzblätter (SEE)
According to current knowledge, SEE serve as a recommendation for the appropriate selection of steels for tools used in certain forming processes.
Stahl-Eisen-Betriebsblätter (SEB)
Special requirements of the steel industry are defined in SEB in order to standardise the planning, production, assembly and maintenance of metallurgical plants and thus be able to carry them out safely and economically. According to SEB, the interchangeability with regard to the connecting dimensions is also guaranteed. In addition to dimensions, materials and calculation methods, they also contain specifications for ordering, delivery and quality assurance. They also consider the issues of occupational safety and environmental protection for the operation of plants.
In this section, finished sheets are published for reasons of transparency. The downloads are working versions and are not valid until official publication. Published STahl-Eisen-Blätter can be purchased in the Steel Data Shop.
All companies, research institutes and experts associated with these topics are given the opportunity to review, supplement and comment. Comments are possible within a period of 6 weeks after publication. These will be checked by the authors and then taken into account if necessary. Comments are requested to stefanie.brockmann_at_vdeh.de. Please use this table template for this purpose.
There are currently no drafts in the public consultation.
SEP 1220 - Teile 1 bis 4
Testing and Documentation Guideline for the Joinability of thin sheet of steel, Part 1: General specifications; Part 2: Resistance Spot Welding; Part 3: Laser beam welding; Part 4: MIG-Brazin
SEP 1220 – Teile 6 bis 10
Testing and Documentation Guideline for the Joinability of thin sheet of steel, Part 6: Adhesive Bonding, Part 7: Projection Welding of Fasteners, Part 8: Drawn
SEP 1240
Testing and Documentation Guideline for the Experimental Determination of Mechanical Properties of Steel Sheets for CAE-Calculations
SEP 1245
Description of the mile stones in the Material Approval Process
SEP 1520
Microscopical examination of the carbide morhology in steels using comparison charts
SEP 1584
Blue fracture test for the evaluation of steels on macroscopic non-metallic inclusions
SEP 1680
Drawing time-temperature-transformation diagrams for ferrous alloys
SEP 1681
Guidelines for preparation, execution and evaluation of dilatometric transformation tests on iron alloys
SEP 1931
Prüfung der Haftung von Zinküberzügen auf feuerverzinktem Feinblech, Kugelschlagprüfung
SEP 1942
This SEP describes the production of testing samples made from uncoated and metalliccoated flat products with a sheet thickness ≤ 1 mm.
This procedure describes the forming of prestrained specimens (stretch-formed cups) with a defined level of deformation. The cup is used for the determination of the waviness value in deformed area according to SEP 1941. In order to exclude the influence of the forming procedure itself, the area should be formed without
making contact with the forming tool.
SEW 086
Unalloyed and alloyed heat-resistant ferritic steels – preheating during welding
SEW 550
Steels for heavy forgings – Quality requirements
SEW 555
Steels for heavy forgings for turbine and generator components
SEE 201
Materials for tools in tube and extrusion presses for the processing of copper and copper alloys
SEE 202
Hot forming tool materials for tools in extrusion presses for the processing of aluminum and aluminum alloys
Recently published sheets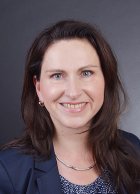 107 Dr.-Ing. Stefanie Brockmann
Executive Member of the Managing Board
Stahlinstitut VDEh
Sohnstraße 65
40237 Düsseldorf
Telefon: +49 211 6707-159
stefanie.brockmann_at_vdeh.de