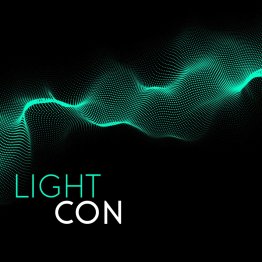 01. und 02. June 2022
LightCon in Hannover
LightCon ist die neue internationale Kongressmesse für Leichtbaulösungen. Als erste internationale Plattform bildet sie Leichtbaulösungen für eine Vielzahl an Anwenderbranchen material- und technologieübergreifend ab. Sie bietet zwei volle Tage Konferenzprogramm mit hochkarätigen Keynotes, Panels, Best-Practices und Workshops. In der Ausstellung zeigen Anbieter Lösungen der gesamten Wertschöpfungskette.
Das Stahlinstitut VDEh ist Partner der LightCon.
---

09. und 10. June 2022
ASMET-AUTOMOBILTAGUNG 2022 "Korrosionsschutz im Spiegel"
Vom 9. bis 10. Juni 2022 findet in der Stahlwelt Linz die ASMET Automobiltagung "Korrosionsschutz im Spiegel" statt. Ziel der Tagung ist es Wissenschaft und Industrie in engen Kontakt zu bringen um zukünftige Projekte und Ideen im Plenum zu besprechen.

Die Tagung bietet erstklassige Vorträge aus der Autoindustrie und der Wissenschaft sowie die optimale Plattform für einen fachlichen Austausch für Korrosions-ForscherInnen, AutoherstellerInnen und deren LieferantInnen aus der Stahl-, Aluminium-, Kunststoff-, Öl-, Vorbehandlungs-, und Lackbranche.

Neben der höchstinteressanten Plenum-Diskussion "Korrosionsherausforderungen der Zukunft" konnten viele SpezialistInnen auf diesem Gebiet zu Vorträgen gewonnen werden.

Das aktuelle Programm, die Sponsor- und Buchungsmöglichkeiten finden Sie unter folgendem Link:



---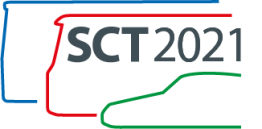 19. bis 23. June 2022
6th International Conference on Steels in Cars and Trucks
VDEh is proud to be a supporter of SCT 2022
More than 500 participants from all over the world will visit Milano, Italy to join more than 150 presentations from industry and research.
'Bringing the automotive, supplier and steel industries together' is one of the two goals behind SCT 2022. This motto reinforces what the modern steel industry is all about: partnerships across value chains being made up of industry, research and development professionals.
The second motto of SCT 2022 is: 'Future trends in steel development, processing technologies and applications'. The ability to steadily innovate one of the traditional and most innovative materials for industrial use is reflected in the increasing amount of steel being consumed across the world. Steel delivers a lot of solutions for solving such future global challenges as living and mobility in megacities or the preservation of material resources due to steel's excellent possibilities for recycling.
---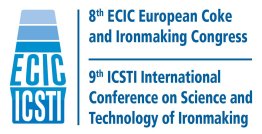 29. August bis 02. September 2022
8th ECIC & 9th ICSTI 2022, Bremen, Germany
Following the success of two independent Congresses - the
International Cokemaking Congress (ICMC) and the European lronmaking Congress (EIC)- the European Coke and lronmaking Congress (ECIC)
will seamlessly combine both worlds of coke and ironmaking. After taking place in Aachen (1st EIC 1986), Essen (1st ICMC 1987), Glasgow (2nd EIC 1991), London (2nd ICMC 1992), Gent (3rd ECIC 1996), Paris (4th ECIC 2000), Stockholm (5th ECIC 2005), Düsseldorf (6th ECIC) and Linz (7th ECIC), Bremen will be the location of this outstanding event together with the International Conference on Science and Technology of Ironmaking (ICSTI) which takes place for the 9th time after Sendai 1994, Toronto 1998, Düsseldorf 2003, Osaka 2006, Shanghai 2009, Rio de Janeiro 2012, Cleveland 2015 and Vienna 2018. Both events will cover all fields of ironmaking including pre-product steps such as iron ore agglomeration and cokemaking.
The 8th ECIC sets the focus more on practical, plant operational results and plant construction and the 9th ICSTI more on fundamental research work and evaluation.
Both events will provide a forum for best practise and state of the art technology, new developments, new ideas and research results.
Between 500 and 700 experts are expected to attend. An important exhibition area will bring together key equipment suppliers from the ironmaking and cokemaking industry.
---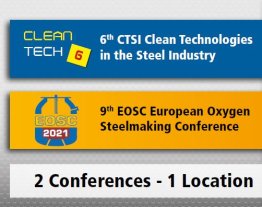 17. bis 20. October 2022
CTSI + EOSC 2021, Aachen, Germany
Following the success of two independent Congresses - the
6th CTSI Clean Technologies in the Steel Industry + 9th EOSC European Oxygen Steelmaking Conference
will take place in Aachen 2022
---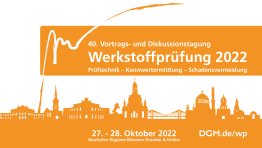 27. und 28. October 2022
40. Vortrags- und Diskussionstagung Werkstoffprüfung 2022
Die in diesem Jahr von der DGM - Deutsche Gesellschaft für Materialkunde e.V. in Zusammenarbeit mit dem Stahlinstitut VDEh und dem DVM Deutscher Verband für Materialforschung und -prüfung e.V. organisierte Tagungsreihe "Werkstoffprüfung" geht in ihre 40. Runde. Statt wie gehabt im Dezember findet sie in diesem Jahr bereits im Herbst vom 27. bis 28. Oktober 2022 statt. Die etablierte Vortags- und Diskussionstagung Werkstoffe und Bauteile auf dem Prüfstand - Prüftechnik Kennwertermittlung - Schadensvermeidung ist hybrid organisiert. Sie wird sowohl online als auch in Präsenz stattfinden. Veranstaltungsort ist das Deutsche Hygiene-Museum in Dresden.
Zweifelsfrei hat sich "Die Werkstoffprüfung" als maßgebliches Forum für die Präsentation und Diskussion der Fortschritte auf dem Gebiet der Charakterisierung von Werkstoffeigenschaften etabliert. Dies umfasst alle Werkstoffgruppen und ihre differenzierten Herstellungsverfahren ebenso wie die Absicherung der Eigenschaftsänderungen, die mit den einzelnen Bearbeitungsschritten einhergehen. Die Tagung stellt Fortschritte aus der gesamten Prüf- und Messtechnik sowie anwendungsrelevante Problemstellungen der Werkstoffprüfung und deren Lösungen vor. Aussteller zeigen ihre Neuerungen und werden aktiv mit Kurzpräsentationen in das Vortragsprogramm eingebunden. Die Tagung ist über die mechanische und technologische Werkstoffprüfung hinaus offen für die Diskussion aller Prüfverfahren, mit denen Strukturund Funktionseigenschaften von Werkstoffen und Bauteilen qualitativ beurteilt und quantitativ gemessen werden können.
Die Veranstaltung wendet sich an alle, die in Industrie und wissenschaftlichen Instituten mit der Prüfung und Charakterisierung von Werkstoffen und Bauteilen sowie mit der Schadensanalyse und Schadensvermeidung befasst sind. Jährlich vom Programmausschuss aktualisierte Themenschwerpunkte dienen dazu, klassische Themen und aktuelle Trends gleichermaßen abzubilden.
---

25. November 2022
45. Vortragsveranstaltung der Forschungsvereinigung Warmfeste Stähle und Hochtemperaturwerkstoffe (FVWHT)
Die diesjährige 45. Vortragsveranstaltung der Forschungsvereinigung Warmfeste Stähle und Hochtemperaturwerkstoffe (FVWHT) wird in ihren Vorträgen Anforderungen und zugehörige Lösungsansätze für das Langzeitverhalten von Grundwerkstoffen und Schweißverbindungen im erhöhten und hohen Temperaturbereich darstellen.
Das Werkstoffverhalten im Temperaturbereich von 450 °C bis 1200 °C ist für Werkstoffhersteller, Komponentenbauer und Anlagenbetreiber gleichermaßen von höchster Relevanz. In der Forschungsvereinigung Warmfeste Stähle und Hochtemperaturwerkstoffe (FVWHT) widmen sich daher Unternehmen der gesamten Prozesskette gemeinschaftlich mit Unterstützung von universitären Materialprüfanstalten der Charakterisierung des Langzeitverhaltens relevanter Werkstoffkonzepte, um mit diesen effiziente Auslegungen umzusetzen und Anlagen ökonomisch sinnvoll betreiben zu können.
Ort: Sohnstraße 65, 40237 Düsseldorf
---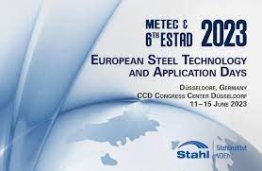 11. bis 15. June 2023
METEC & 6th ESTAD (European Steel Technology and Application Days)
Congress Centre Düsseldorf, Germany
Only those who continue to develop their businesses remain competitive. The prerequisite for this development means being constantly informed about the latest and most sophisticated technological advances, exchanging ideas and initiating and expanding networks with clients, partners and suppliers. The 6th European Steel Technology and Application Days (ESTAD) 2023 ran in parallel with the METEC Trade Fair.
The Steel Institute VDEh and its partners offer visitors the perfect opportunity to reach their objectives. At this event you acquire the latest information on new ideas and developments as well as on the state-of-the-art in metallurgical process technologies for iron and steel production, steel materials and steel application.
---