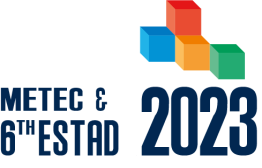 12. bis 16. June 2023
METEC & 6th ESTAD (European Steel Technology and Application Days)
Congress Centre Düsseldorf, Germany
Only those who continue to develop their businesses remain competitive. The prerequisite for this development means being constantly informed about the latest and most sophisticated technological advances, exchanging ideas and initiating and expanding networks with clients, partners and suppliers. The 6th European Steel Technology and Application Days (ESTAD) 2023 ran in parallel with the METEC Trade Fair.
The Steel Institute VDEh and its partners offer visitors the perfect opportunity to reach their objectives. At this event you acquire the latest information on new ideas and developments as well as on the state-of-the-art in metallurgical process technologies for iron and steel production, steel materials and steel application.
---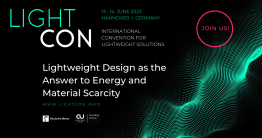 13. und 14. June 2023
LightCon 2023 - die internationale Kongressmesse für den Leichtbau
LightCon - the international congress trade show for lightweight construction.
Under the motto "Lightweight construction as an answer to energy and material scarcity", LightCon will take place on June 13 and 14, 2023, at the Hannover Exhibition Center. The congress fair offers participants exciting topics, know-how, best practices and also, of course, space for discussions and networking.
LightCon is the first international platform to present lightweight solutions for a wide range of user industries across materials and technologies. Developers, engineers, designers, buyers and management at all levels from user industries such as transport and mobility (road and rail), aerospace, mechanical engineering, shipbuilding, construction, wind energy, medical technology and the sports and leisure industry meet at LightCon. As a vertical trade show, LightCon covers the entire value chain of lightweight construction, spanning materials from applied research to materials, tools for design and development, prototyping and component testing, manufacturing technologies, and joining and bonding technology to recycling. In addition, LightCon offers a varied conference program with top-class speakers and interesting presentations. The conference language is English.
The presence of high-ranking politicians at LightCon and the assumption of patronage by Federal Minister of Economics and Climate Protection Dr. Robert Habeck underscore the great importance of lightweight construction technology for the development of Germany as an industrial location. Opening speakers include Parliamentary State Secretary Michael Kellner at the Federal Ministry of Economics and Climate Protection and Olaf Lies, Minister of Economics of the State of Lower Saxony
---
26. bis 29. September 2023
UNITECR 2023
"The Carbon Challenge: Steps and Leaps to Master the Future" is the motto for UNITECR 2023 in Frankfurt. The shift from carbon-based to hydrogen-based steelmaking and the replacement of fossil fuels in high-temperature processes will have an impact on refractory materials. New technologies will require new lining concepts. Modified and new refractory lining concepts will also help save energy and reduce carbon emissions for existing technologies and processes.
The Unified International Technical Conference of Refractories (UNITECR) is a biennial international conference that, according to its official charter, contributes to the advancement and exchange of industrial knowledge and technologies in the field of refractory materials.
Watch here: Unitecr 2023
---

23. und 24. November 2023
Tagung Werkstoffprüfung 2023
When trying to find answers to ubiquitous problems of our society - be it the scarcity of resources, sustainability or the saving of CO2 - industry and science quickly come to the point that
Materials and components need to be optimized,
Characteristic values have to be reliably determined, or
New materials or operating conditions must be considered.
At the same time, our society and thus also our working world are undergoing rapid change with the aim of "finally becoming digital". In this area of tension, there is much to report and discuss.
For this reason the Materials Testing Conference is to be held again this year. In the course of its 40-year history, it has become the definitive forum for discussing advances in the field of characterization of material properties in the German-speaking world. The event is aimed at all those involved in application and research in the testing and characterization of materials and components, as well as in failure analysis and failure prevention, or who would like to do so in the future.
The program committee has chosen the following theme
"Materials and components on the test bench".
The program committee has chosen three focal points for this year's conference that fit well with the above-mentioned framework conditions of society in general and materials testing in particular:
Hydrogen in metals
New digital concepts and methods and data management
Training and young talent in materials testing
For the first two items, we warmly encourage submissions of papers or poster presentations - in addition to the classical topics of the conference.
Please use this link to register for posters and/or presentations: Registration for presentations
The third topic and the related concerns and hardships in industry and science are to be given space at the conference outside of technical presentations.
The contact between materials testers, manufacturers of measuring and testing technology as well as researchers and users of materials parameters promoted by the conference guarantees an interesting and entertaining event - exchange of information and opportunities for networking guaranteed! Present your findings at materials testing 2023!
The conference is aimed at everyone who tests materials, calculates, is interested in the topic - including newcomers and trainees.
Take advantage of this opportunity! Be there! You can find the flyer for the conference here
Translated with www.DeepL.com/Translator (free version)
---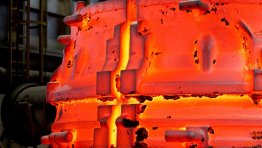 24. November 2023
46. Vortragsveranstaltung Langzeitverhalten warmfester Stähle und Hochtemperaturwerkstoffe
Safe the date:
24. November 2023
Weitere Informationen folgen
---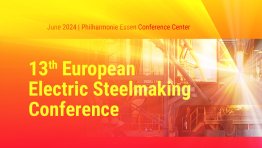 03. bis 06. June 2024
13th European Electric Steelmaking Conference 2024
Save the date...!
3 - 6 June 2024, Essen, Germany
The Steel Institute VDEh invented the European Electric Arc Furnace Conference (EEC) and organized it for the first time 1983 in Aachen, Germany. The success of this event has let to eleven following EEC´s 1986 in Florance (Italy), 1989 in Bournmouth (UK), 1992 in Madrid (Spain), 1995 in Paris (France), 1999 in Düsseldorf (Germany), 2002 in Venice (Italy), 2005 in Birmingham (UK), 2008 in Krkow (Poland), 2012 in Graz (Austria), 2016 in Venice (Italy) and 2021 in Sheffield (UK). The 13th EEC will take place from 3 to 6 June 2024 at the Philharmonie Essen Conference Centre.
The elelctric arc furnace is the main process for the recycling of steel scrap to produce widely varying grades of steel combined with the secondary metallurgy processes. It also has a high flexibility in the processing of iron bearing charge materials. It can be operated with up to 100 % DRI or HBI charge. The silver bullet ways to climate neutral steel production are today seen in the process route Direct reduction and electric arc furnace or direct reduction, submerged arc furnace (or open slag bath furnace) and basic oxygen furnace.
The European Electric Steelmaking Conference series is supported by the members of the International Society of Steel Institutes (ISSI)
Scope and Topics
The general aim of this 13th European Electric Steelmaking Conference is to provide a forum at which steel producers, plant manufacturers and suppliers as well as research institutes and universities come together to discuss the newest technologies and developments in the field of electric steelmaking. The conference will have the following technology-based topics:
Electric Arc Furnace Technologies
Electric Arc Furnace Process
Melting of DRI/HBI in Electric Arc Furnaces
New Furnace Types for DRI/HBI Melting
Power Grid Requirements and Solutions
Energy and Efficiency Optimization
Ladle Furnace Process and Technologies
Green Steelmaking Strategies
---