Steel Ladle Lining
Sep 14th, 2022 – Sep 16th, 2022

Directed by
Dr. Andreas Buhr
Dr. Helmut Lachmund
Target Group
The wear of refractory materials in the secondary metallurgy is particularly high. These high wear mechanisms are complex, but mainly caused by slags. High temperatures, long-terming treatment and turbulences of stirring gas are also important factors for wear and failures. Maintenance and operating personnel, su­pervisors responsible for plant and unit op­erations, and managers responsible for decisions on refractory problems will learn about new materials and installation methods
Content
• Trends in clean steel technology and steel ladle lining
• Demands on refractories for secondary metallurgy
• Improvements of the steel ladle linings
• Thermal efficiency and management of teeming ladles
• Neutral steel ladle lining for flat steel production
• Ladle lining for quality and engineering steels
• Lining design for tank degassing operation
• Monolithic lining in a 3-converter-shop
• Flexibility of refractory lining for varying operating conditions
• Purging plugs in steel ladles
• Team work: Optimization of economics in refractories
• Refractory panels on current technical subjects
• Steel Plant Tour at DEW Specialty Steel Siegen
Registration fee
EUR 890,00* registration fee VAT-free plus EUR 238,00 conference package (Total EUR 1.128,00*)
EUR 990,00 registration fee VAT-free plus EUR 238,00 conference package (Total EUR 1.228,00).
* for employees of member companies and individual members of the Steel Institute VDEh. Scientific staff of universities gets a 50 % off.
+++ as part of the VDEh youth development sponsorship young engineers (up to 35 years) of member companies receive a 50 % discount +++
The conference package includes food and beverages during the seminar (incl. 19 % VAT). The catering included in the seminar fee starts with a welcome coffee on 14 Sept and ends with lunch on 16 Sept. This fee does not include the hotel room.
Cancellation
A free withdrawal from the seminar is possible until two weeks prior to the start. Then, 25 % of the seminar fee must be paid. The total registration amount will be charged for no show or cancellation from the first day of the event. The participant also has to bear the cancellation costs of the seminar hotel.
Venue / Seminar hotel
Dorint Venusberg Bonn
An der Casselruhe 1
53127 Bonn, Germany
Homepage: www.dorint.com/bonn
e-mail: info.bonn_at_dorint.com
The Steel Academy will automatically make a room booking for the participants at the Dorint Venusberg Bonn from 14-16 Sept 2022 for a special rate of EUR 120 per night incl. breakfast. The hotel room bill will be settled by you upon departure. Please advise at your registration, if you do not need a reservation or whether you would like to stay longer in the hotel.
Organisation
Stahl-Akademie / Stahlinstitut VDEh
Steel Academy / Steel Institute VDEh
Sohnstraße 65 / 40237 Düsseldorf/Germany
Fon +49 211 6707-458 / Fax -655
info_at_stahl-akademie.de / www.stahl-akademie.de
info_at_steel-academy.com / www.steel-academy.com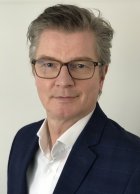 102 Peter Schmieding
Head of Communication / Head of Steel Academy
Stahlinstitut VDEh
Sohnstraße 65
40237 Düsseldorf
Telefon: +49 211 6707-478
peter.schmieding_at_vdeh.de