Secondary Metallurgy of Steel
Nov 7th, 2022 – Nov 9th, 2022

The online-seminar takes place daily from 08.30 a.m. to 01.30 p.m. CET (Berlin)
Directed by
Dr. Helmut Lachmund, Dillinger
Content
• Overview: Tasks of modern secondary metallurgy
• Requirements of materials technology to metallurgy
• Chemistry crash course: How to read phase diagrams
• Thermodynamic and kinetics for secondary metallurgy
• Fluid dynamics in the ladle
• Kinetics of special reactions in secondary metallurgy
• Deoxidation
• Calcium metallurgy
• Metallurgy of the ladle furnace
• Metallurgy of ladle tank degassing
• Metallurgy of RH degassing
• Metallurgy of VOD and AOD process
• Special melting processes, especially ESU
Registration fee
640,00 €* // 690,00 € VAT-free
* for employees of member companies and individual members of the Steel Institute VDEh. Scientific staff of universities gets a 50 % off. Also 50 % discount for each additional participant from the same company.

+++ as part of the VDEh youth development sponsorship also young engineers (up to 35 years)
of member companies receive a 50 % discount +++
Cancellation
Cancellation free of charge is not possible after receiving of the log-in data.
Organisation
Stahl-Akademie / Stahlinstitut VDEh
Steel Academy / Steel Institute VDEh
Sohnstraße 65 / 40237 Düsseldorf/Germany
Fon +49 211 6707-458 / Fax -655
info_at_stahl-akademie.de / www.stahl-akademie.de
info_at_steel-academy.com / www.steel-academy.com
Online Seminar Concept
Technical quality:
The Steel Academy attaches great importance to the audio-visual quality of its online seminars. This seminar will be broadcast as a live-stream from Steel Academy's film studio in Dusseldorf – with high quality camera, microphone and lighting. In the picture will be shown the speaker and his presentation.
Online seminar - how does it work?
2-3 days before seminar's starting you receive an e-mail with a link and a password
the link leads you to the streaming platform vimeo.com
you log in with the password
We recommend using earphones, LAN or good WLAN
Schedule:
3 days, 5 hours from 08.30 a.m. to 1.30 p.m. CET Berlin time
Seminar handouts:
Before seminar's starting download of the presentations as a pdf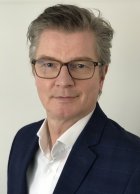 102 Peter Schmieding
Head of Communication / Head of Steel Academy
Stahlinstitut VDEh
Sohnstraße 65
40237 Düsseldorf
Telefon: +49 211 6707-478
peter.schmieding_at_vdeh.de