Hydrogen-based transformation of the steel industry
06.03.2024 – 08.03.2024

Technical Chairman
Jochen Schlüter
Seminar's target
Europe wants to become climate-neutral by 2050 and already save 55% of greenhouse gases by 2030 compared to 1990. The EU Climate Act sets these targets in law for the first time. For large parts of the European steel industry, these targets mean a far-reaching technological change. The technical solution has been found and is: Replace coal with hydrogen! But how does the new process route work in detail? What are the challenges? In three days, the seminar will provide a technical overview of the biggest technology change in the steel industry for decades.
Content
Ways to CO2 neutral steel production
Iron ores for (hydrogen-based) direct reduction
Technologies of current direct reduction concepts
Direct reduction of iron ore fines
Green ironmaking with H2 and ammonia
Hydrogen as a challenging atmosphere for refractories
Electric arc furnace technology - AC and DC
EAF and OBF power supply
Technology of the OBF (ssmelter)
Melting of DRI and HBI in the EAF
Future importance of steel scrap
SALCOS: Steelmaking route DR - EAF
tkH2Steel: Steelmaking route DR - OBF - Converter
Slags of CO2 neutral steel production
Hydrogen production, transport and storage
Green power production and availability
Decarbonisation of downstream processes
Definition of "green steel" / Green label system
Registration Fee
EUR 1.090,00* registration fee VAT-free plus
EUR 304,50 conference package (total amount 1.394,50 EUR)
EUR 1.290,00 registration fee VAT-free plus
EUR 304,50 conference package (total amount 1.594,50 EUR)
* for employees of member companies and individual members of the Steel Institute VDEh. Scientific staff of universities gets a 50 % off
+++ as part of the VDEh youth development sponsorship young engineers (up to 35 years)
of member companies receive a 50 % discount +++
The conference package includes food and beverages during the seminar (incl. 19 % VAT). This fee does not include the hotel room.
Cancellation
A free with-drawal from the seminar is possible until two weeks prior to the start. Then, 25 % of the seminar fee must be paid. The total registration amount will be charged for no show or cancellation from the first day of the event. The participant has to bear the cancellation costs of the seminar hotel.
ORGANISATION / Registration
Steel Academy
Steel Institute VDEh
Mr Peter Schmieding
Sohnstraße 65
40237 Düsseldorf
Fon +49 (0)211 6707-458
training_at_vdeh.de / www.steel-academy.com
Venue
NH Düsseldorf City North
Münsterstr. 230-238
40470 Düsseldorf, Germany
www.nh-hotels.de/hotels/duesseldorf
The Steel Academy will automatically make a room booking for the participants at the NH Düsseldorf City North from 5-8 March 2024 for a special rate of EUR 96,00 per night incl. breakfast. The hotel room bill will be settled by you upon departure. Please advise at your registration, if you do not need a reservation or whether you would like to stay longer in the hotel.
Recommendation: The seminar ends on Friday afternoon – take the chance to spend the weekend in Düsseldorf! There is a beautiful old town with several famous breweries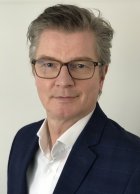 116 Peter Schmieding
Leiter Stahl-Akademie
Stahlinstitut VDEh
Sohnstraße 65
40237 Düsseldorf
Telefon: +49 211 6707-478
peter.schmieding_at_vdeh.de